All About Birds!
Yesterday we learned about the animal group mammals. Today we are learning about a different group of animals known as birds!
Watch these 2 videos to learn all about what special things make birds, birds!
Key Takeaways:
Learning Task:
1. Watch the 2 videos above and review the image that has facts about birds. 
2. Turn to the "Birds" informational reading page in your science booklet. Need help with the reading? Let me help you! Click the video below to have me read the information to you.
3. Now that you know even more about birds, look at the picture below of the bird life cycle. Draw a picture of any bird that you would like to use as an example and draw the bird's life cycle on your "A Bird's Life Cycle" page in you booklet under question #1: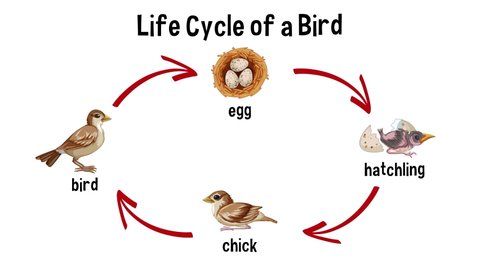 3. Complete questions #2-5 in your booklet about Birds and their life cycles!